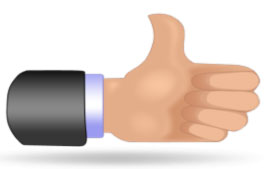 After a long day at work, it can be difficult to come home, juggle family activities, try to spend time with your friends and to clean the house.  Sometimes it can be a little too much to handle,  if you have to spend your entire day off cleaning,  this can make it seem like you never get to stop and just take time out to  simply relax and do what you would love to be doing. I know the feeling.
Now that you have scheduled your regular cleanings with Crystal Clear Cleaning Service and don't have to worry about when you have time to clean the house, I want to hear from you.
Please take a few minutes and give your recommendation of my services.  We appreciate your time and business.  Thank you!
Melissa
Dispatch / Customer Service, CroppMetcalfe Services, Warrenton Branch
Pam and her team have been servicing our office for several years now. The crew is amazing. They are prompt and get the job done in a timely manner. They gave a thorough estimate and do exactly what we request each and every week. If we need extra services, they are there to help. Crystal Clear Cleaning Services is an intricate part of our support staff, and we would recommend their services to anyone.
Jane
Supervisor of Secondary Counseling and Student Support Services
Six years ago, I broke my ankle and needed to find someone to clean my house. I received a referral from a friend in my Lake Manassas Neighborhood and gave Pam a call. I intended to hire someone temporarily; however, when you find someone like Pam that does a much better job cleaning your home than you do.....you hang on to them!! Pam has been a dependable, hard-working part of our family ever sense. I highly recommend her!
To whom it may concern, This testimonial concerns Pam Conley's business, "Crystal Clear Cleaning Service". My input on Pam's services provided for me and my family over the years is outstanding. Her logo Crystal Clear Cleaning Service says it All. As soon as I come home from work and unlock the door, I am greeted with the most welcome and refreshing aroma of pure cleanliness! Not only does my whole home smell like liquid sunshine, but my furniture and floors sparkle under Pam's devotion to obtaining her utmost satisfaction in cleanness for me. I am most grateful to have her, particularly because I only decorate using antiques, some quite valuable and Pam oversees the absolute appropriate method of caring for them. She is thorough in her practices and attends to a fun and dedicated method of making sure everything is in its place as she leaves. I would recommend Pam to anyone who is looking for help around their home because she is warm, friendly, fun and a good friend to me! They say a man's home is his castle…but thanks to Pam …my home is my "Spa Spot". Thank you Pam. You are invaluable to me…and my "Spa Spot". Fondly, Jeanne PS: "Please don't ever leave me
Pam has been cleaning our home for almost five years. She is very reliable, trustworthy and thorough!  Great cleaning service!
I've been using CCCS for 2 years now: Pan is punctual, polite, reliable and very efficient. She offers consistent quality in her work, but most importantly has been flexible with me in managing my crazy house and schedule, with adult kids and their dogs in and out! Kudos to Crystal Clear!
Brian
Customer Experience Director / Marketing Manager, Warrenton Auto Service, Inc
We have dealt with Crystal Clear Cleaning Service for over two years now. Our expectations have been met each and every time…zero complaints. But what's even better than the service they offer is the attitude that they do it. The ladies are professional, courteous, and super friendly. We would definitely recommend them to anyone in need of a cleaning service for their home or business.
Pam, We appreciate your help and look forward to your continued service. You have serviced us for over one year and we are pleased with your service. You are very punctual, honest and trustworthy. We would recommend your company to future clients.
Pam has been cleaning my apartment since June 2020. She has proven herself to be a true professional. She is consistently on time and performing her duties in a more than satisfactory manner. I would not hesitate to recommend Crystal Clear Cleaning and Pam to any who ask
I have been using Crystal Clear Cleaning Service for over a year and am pleased with the company. The owner, Pam Conley is pleasant and very dependable. She is thorough and I like that she uses natural cleaning products. I can recommend the company to anyone who needs reliable cleaning services.
Pam has been cleaning our home for 9 years now. She has always been there as promised, is flexible when I've needed to change the schedule, is trustworthy, cheerful and does a great job... truly a nice person!
I have been with Pam for approximately 15 years, through crazy home life with 4 kids (now grown), dogs & cats, and visiting out-of-town company. She's prompt, efficient, trustworthy and consistent in the quality of her work. I've appreciated her willingness to work around a changing scope of work, as my house cleaning needs have changed over the years, and also her positive attitude.
I have had Pam Conley and her "Crystal Clear Cleaning Services" for a long time now and I could never be happier. She is very professional & thorough with her work while becoming a very dear friend to me. When I come home from work and walk into my home-everything s spotless and my home smells of Spring Time. She is an honest caring friend who excels greatly at her work.
I want to recommend Pam Conley for cleaning your house! She has worked for me for four years and is efficient and excellent at her job. She is always pleasant, polite and thoughtful. One of the smartest actions I ever did was to hire Pam. A very satisfied customer.
Michelle W.
General Manager, Lake Manassas Residential Owners Association
Upon the recommendation of a friend I contacted Crystal Clear Cleaning to arrange for cleaning after a special event at a community center I managed. Pam subsequently helped me out on several occasions, always leaving the community center in better condition than it was prior to the event! Since 2008 Crystal Clear has been my preferred vendor for weekly cleaning at community facilities I manage. They are always there to help me out--even on short notice and no job is too large or too small. I would recommend Crystal Clear Cleaning Service to anyone who is need of cleaning services whether it be commercial or residential.
Sarah J
Partner and CERTIFIED FINANCIAL PLANNING professional, Meridian Financial Partners, LLC
Pam and her team have been cleaning our office space for over 4 years. They are dependable, trustworthy, and do a very thorough job for a very fair price. We are glad to have found Pam and her crew!
Michelle
HOA Community Manager
Crystal Clear Cleaning has been providing cleaning services to the HOA office and pool facilities I've managed for almost fifteen years. Since I am not onsite when Crystal Clear arrives, I appreciate how communicative Pam is with me when issues arise as well as the excellent job she does. I highly recommend Crystal Clear Cleaning!
Pam has worked for me for about eight years. She does a thorough cleaning, and is dependable, trustworthy, and easy to work with. I highly recommend her.