New Customers
A savings of $60 is waiting for you when you schedule your regular cleanings. Call today for that "Free Estimate".
$35 off First Cleaning, New customers only when regular service is scheduled
$25 off Second Cleaning, New customers only when regular service is scheduled
Referral Credit
Earn three (3) hours of FREE Cleaning Service by simply telling your family and friends today to provide your name when they sign-up for their first appointment.  Upon completion of their second cleaning, you will receive a certificate for three (3) hours of  "Free Cleaning".
10% Discount
We offer  a  small  token  of  appreciation  for  the  work these  men and  women  do  on our streets,  in our communities  and around our country every day to keep us safe.  We Thank You!  In addition,  we  also give this discount to our senior citizens.
Military
Fireman
EMT
Police Officers
Senior Citizens
Gift Certificates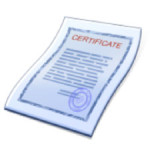 House Cleaning makes a perfect gift for anyone! Do you know someone who has a new baby, new house, retiring, a birthday, any special occasion, or may be dealing with an illness and could use the extra help?
Call us! 540-229-4330  Purchase a House Cleaning Gift Certificate Today!
Move-Out Cleaning
$15 off on your next cleaning service. If you are renting/selling a house, apartment, condo or office, by hiring, a professional cleaning company, such as Crystal Clear Cleaning Service, is the easiest and fastest way to ensure a quality cleaned job.
Call today to get $15 off the "Move-Out Cleaning".   540-229-4330